Hillary Burrelle
Hillary has been coaching with the Byrne trial team since 2014. Prior to coaching she was a member of the team for two years and won regional championships in the National Trial Competition and the ABA Labor and Employment Law Tournament. After graduation, Hillary worked for NBCUniversal in TV Production Legal and Dream Works Animation in Business and Legal Affairs. She is currently practicing labor and employment defense litigation with Lewis Brisbois Bisgaard & Smith.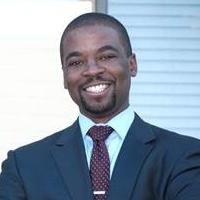 John Henry
John Henry is a 1999 graduate of Loyola Law School. During his time at Loyola, John spent two years as a member of the Byrne Trial Advocacy Team, where he and his teammates won the Georgetown White Collar Crime Invitational, the National Trial Competition regional competition, and competed in the final round of that national competition. After graduation, John began his coaching career, leading teams to several regional and national championships. In addition to coaching, John works as a Deputy District Attorney in Riverside County, where he supervises the gang and homicide units. John and his wife Kamaria are the proud parents of two children.
Melissa Lyon
Melissa Lyons has been a trial attorney with the Los Angeles County District Attorney's office for over 12 years. She currently specializes in the prosecution of cases involving child victims of sexual assault and abuse. Melissa graduated from Loyola Law School in 2005 and was a member of the Byrne Trial Advocacy team for the 2004 - 2005 school year. Her team was the first in Loyola history to win the prestigious national final round of the National Trial Competition. She was also named National Best Advocate. She credits Loyola's Hobbs Program with helping her discover her passion for trial work and the criminal justice system.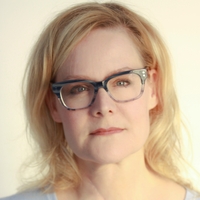 Roxanna Manuel
Roxanna's practice focuses on labor and employment matters, successfully advising and representing employers in wage/hour class actions and cases involving allegations of discrimination, family leave laws, harassment, retaliation, wrongful termination, as well as other employment related torts, including breach of contract, unfair competition claims, trade secret theft, and employment mobility litigation. She has obtained favorable defense decisions at arbitration in several labor grievances involving tenure issues. Roxanna obtained a Masters of Fine Arts in Acting from the prestigious Yale School of Drama and she uses those skills in conveying compassion and trustworthiness in an active trial practice. Of course, her favorite part of her job is working with law students as a coach for Loyola Law School's award-winning trial advocacy team.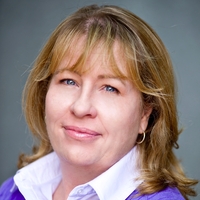 Susan Poehls
Director, Trial Advocacy Programs
William C. Hobbs Professor of Trial Advocacy
As a student at Loyola Law School, Susan was named Best Advocate in Loyola's annual Scott Moot Court Competition, and went on to receive the Best Advocate award for the western regional rounds of the National Moot Court Competition, sponsored by the ABA. She also received the American Board of Trial Advocates award, won Loyola's annual Byrne competition and participated as a member of the Loyola trial team where her team won the regional rounds of the National Trial Competition. After graduating from Loyola in 1989, she joined the Los Angeles office of O'Melveny & Myers as a member of their litigation department. Two years later, in 1991, Susan began her work as a trial lawyer at the Los Angeles County Public Defender's Office and later moved on to the LA Alternate Public Defenders office, where she worked as a felony trial attorney. As a public defender, Susan tried over 50 cases, ranging from misdemeanor shoplifting to gang homicides.
Susan has developed Loyola's Byrne Trial Advocacy Team into one of the top ranked trial teams in the country. Since 1990, the team has won seven national championships and numerous regional championships, regularly landing in the U.S. News and World Report annual ranking of the Top Trial Advocacy programs in the nation. In 1996, Susan joined the Loyola faculty as a full-time clinical professor, where she now oversees the Hobbs District Attorney Clinic and the Byrne Trial Advocacy Team. In 2002, she was the creator and Director of Loyola's National Civil Trial Competition, which has grown to be one of the most prestigious invitational tournaments in the country.