Graduation Celebration 2021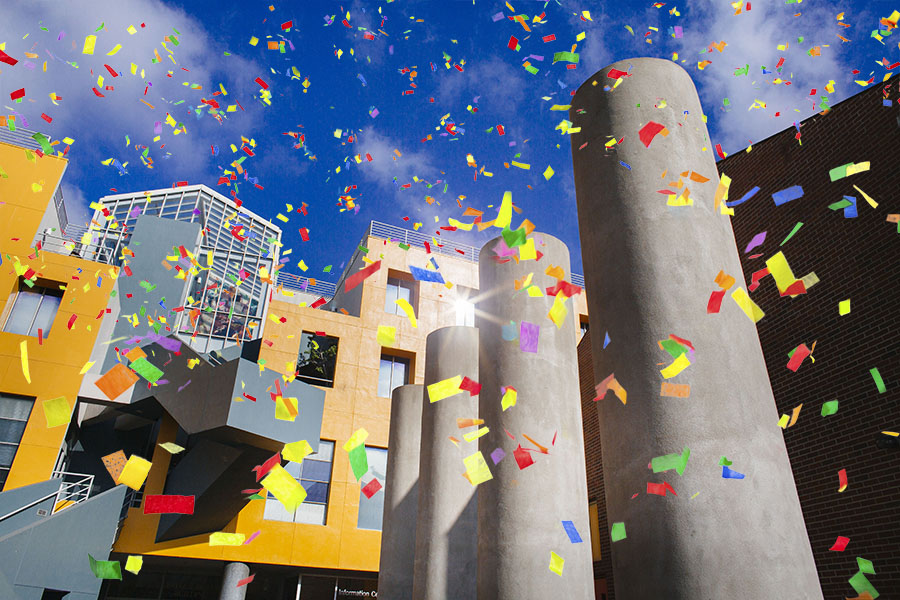 Loyola Law School
LMU Loyola Law School will conduct its Commencement Exercises at SoFi Stadium on July 31, 2021. We are also thrilled to invite the Class of 2020 to join the Class of 2021 for this joyous occasion and to honor these momentous milestones.
For the latest information on the July 31 Commencement Exercises at SoFi Stadium, please refer to our Frequently Asked Questions.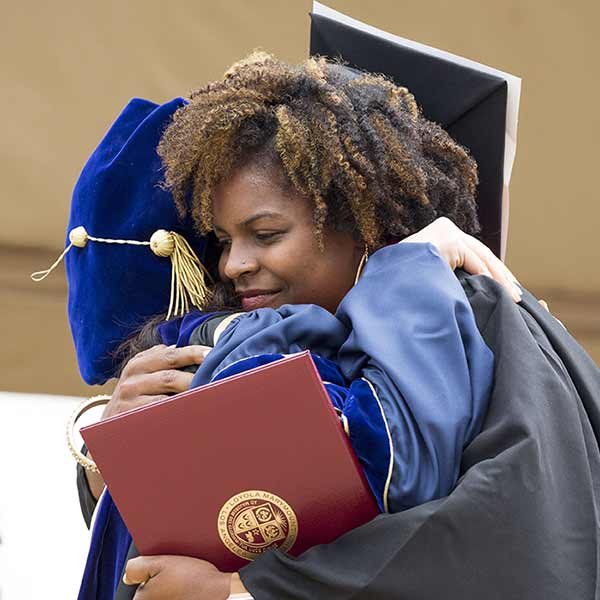 Order Regalia & Grad Merchandise
Order graduation announcements and more
Order Now
Photos On Campus
On-campus photo opportunities for grads
Learn More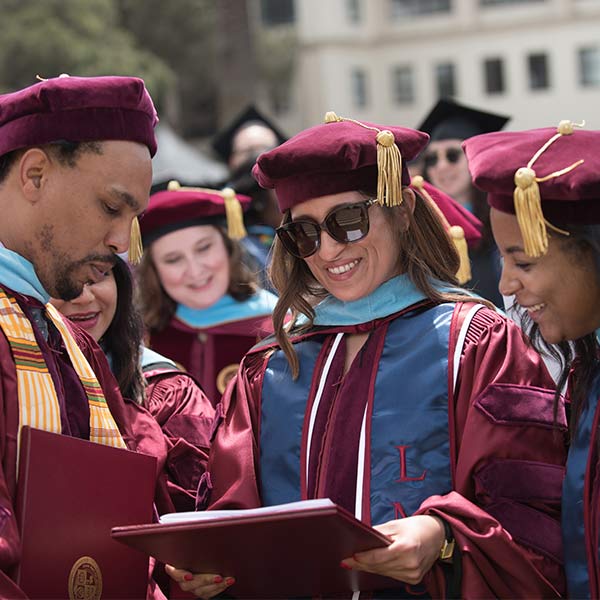 FAQ
Get answers to your commencement questions
View FAQ
Celebrate Together on Social
Celebrate together on social with your community! We have digital backgrounds for grads, friends and family to use on social channels. Shout out with pictures, videos and more, using the #LLS21, and view the aggregate social walls to see all of your friends' and families' posts.
#LLS21 Social Toolkit
Show your #LLS21 pride this graduation season with Zoom backgrounds and social cover graphics just for LLS grads.


Prepare for Life After LLS

The Career Development Office provides assistance to all Loyola Law School alumni. Individual counseling and video-taped mock interviews are available on an on-going basis. Graduates may also access our online job board on the Loyola Law School Symplicity system. Looking to get involved? Sign up to be a mentor, appear on a panel or host a mock interview.
Law School Conferral of Degrees
Your New Journey Begins
On Saturday, May 16, 2021, Dean Michael Waterstone welcomed graduates and their families, LMU President Timothy Law Snyder, Ph.D. shared a conferral recognition message with the Class of 2021, and the Hon. Carmen Snuggs '02 of the LLS Alumni Association Board of Governors welcomed graduates into the alumni family.
#LLS20 & LLS21 Social Wall
Use #LLS20 or #LLS21 in your social posts to share your memories or congratulate your graduate. Or, use the button below to post a shout-out directly to the wall!