Celebrating the Class of 2020
Opening Statement
To the LLS Class of 2020: You have already made the case for yourselves. You proved yourselves as students, and today we celebrate all that you have accomplished in your LMU Loyola Law School careers. Today's Virtual Celebration is just one small way we are honoring your big accomplishments. Please note that as we commemorate this joyous milestone, our virtual celebration does not replace in-person Commencement Exercises, which will be scheduled in-person when it is safe to do so.
Start the celebration by scrolling down for special messages, presentation of the Class of 2020, shout-outs and more from your LLS family. And while you're at it, share your own messages of support and celebration via social media using #LLS20. Don't forget to stock up on #LLS20 goodies in our Virtual Celebration toolkit.
Shout-Outs to the Graduates
Your LLS family wishes you well!
Faculty, staff, alumni and fellow students are cheering you on, Class of 2020—and they want you to know it. Enjoy these words of wisdom, support and congratulations from the entire LLS family.
Share Your Message
Leave your message for the class on the Shout-Out Wall. Grads, families, faculty, staff and friends can all participate.
#LLS20 Toolkit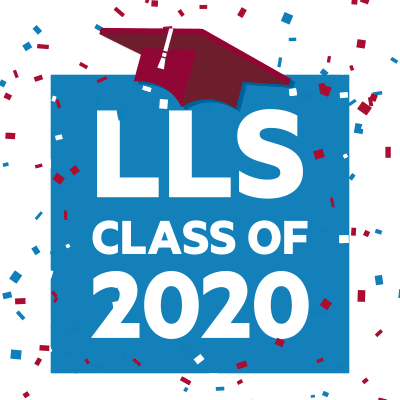 The #LLS20 Toolkit is here to help graduates and families celebrate wherever they are.
Messages from the LMU Loyola Law School Community to the Class of 2020
Share your Class of 2020 memories
and shout-outs using #LLS20
Stay Connected!