‌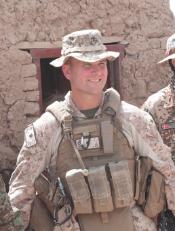 In 2009, Lt. Cmdr. Col. Russell Todd Zink '00 left his job as an L.A. County deputy district attorney to become the commander of the 1st Battalion, 23rd (Marines), Afghanistan, otherwise known as the "Lone Star Battalion," which consists of approximately 1,000 Marines from Texas and Louisiana. Their mission includes humanitarian efforts, emergency response, low-intensity conflict, counter-insurgency, security operations and conventional warfare.
1| How has your experience as a district attorney helped you as a battalion commander?
In Afghanistan, there are competing tribes, power brokers, underlying corruption, warlords, Taliban sympathizers, competing entities within the Marine Corps and an enemy that counters our every move. So you have to navigate to find a solution to important problems like security, governance, rule of law and essential services. It is akin to the skills required as a district attorney handling a complex trial with varying and often competing interests of the judge, jury, witnesses and, of course, the defense counsel, who is also attempting to counter your every move.
2| What is your leadership philosophy?
Leadership is the art of persuasion. Civilians think we just order soldiers around at our beck and call, but this misses the essence of leadership. To lead well, the Marines must know their leader cares for their well-being. When decisions are made, people can get behind a decision they do not fully agree with, as long as they understand why it was made. Through understanding, people come to accept it and eventually embrace it as their own.
3| What is the most challenging aspect of your job?
It does not come from securing a region that has only known war for the last 30 years, or dealing with a determined insurgency in the Taliban. It comes from within the Marine Corps itself. As the only reserve unit in the country, we are stereotyped as less than capable, and we have to work twice as hard to earn the active-duty component's respect. Despite these internal challenges, the Marines continue forward while keeping a positive attitude and a high level of determination that ensures success. The battalion does not let this distract from their focus and the simple satisfaction of being able to contribute.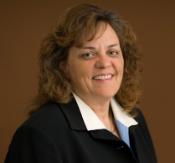 Leigh A. Kirmssé '92 recently joined The Farrise Law Firm after working as a partner at Kazan, McClain in Walnut Creek, CA. She is a seasoned trial lawyer, with her latest verdict coming in Gordon and Emily Bankhead v. Allied Packing & Steel, where the jury returned a verdict of $3.9 million in compensatory damages and $13.5 million in punitive damages in favor of her clients. Kirmssé served her country as a signal- security specialist, Intelligence and Security Command (formerly the National Security Agency), in the U.S. Army.
1| What inspired you to become a lawyer?
I was serving as an elected member of the student government at San Jose State when the athletic board canceled the school's wrestling, track and field, women's field hockey and cross-country programs. Neither the student government nor any of the athletes involved had any idea that such a decision was coming, nor that a meeting was going to be held to vote. The cancellation of women's field hockey, which was the largest women's sports program at the time, seriously impacted the ratio of men's and women's sports. The track and field program, whose alumni included Olympic medalists and social activists Lee Evans, John Carlos and Tommie Smith, was a long-standing and legendary program. What bothered me the most, though, was the impact on the lives of these students and the lack of notice to either them or the student government. After a long debate, the student government retained counsel and, along with the individual students, sued the university for violations of the Brown Act and other civil rights statutes. We didn't win, but we stuck up for what we felt was right. It was during that process that I decided to go to law school.
2| How did your military experience affect your law school and professional careers?
My military experience affected my life in very positive ways. I grew up in an apartment in southern New Jersey and attended college on the Veterans Bill of Rights. Absent my military experience, I doubt I would have had the means to attend college. The military taught me the value of hard work, and that if I can run five miles with a heavy rucksack and a gas mask, everything else is easy.
3| How did Loyola affect your perspective on advocacy?
Loyola taught me that ferocious, ethical advocacy is the duty of every good trial lawyer. I have a very vivid memory of arguing with Professor Bill Hobbs about his 15-minute limit on cross-examination of a witness in his Trial Advocacy class. "I can't do it in 15 minutes," I told him. "I can't; there is too much to go over." But stick with it he did, and I learned an important trial lesson I use today: If you can't do it in 15 minutes, you haven't decided what is important and not important about your case. When I first outline a case, I force myself to keep it short. It forces me to focus on the themes of both sides and what is important. I still don't usually make it in 15 minutes. Sorry, Professor Hobbs.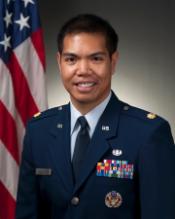 Joseph Manahan '02 is currently enjoying a "civilian" career working as an attorney advisor for the Department of Homeland Security while also serving in the Air Force Reserve at Vandenberg Air Force Base near Santa Barbara, CA. Previously, Manahan was on active duty in the Air Force Corps for seven years while working as a Judge Advocate General (JAG) attorney, an area defense counsel and a litigation attorney.
1| What were your responsibilities as a JAG attorney?
In my first two years in the JAG Corps, while stationed at the base legal office at Mountain Home Air Force Base, Idaho, I served as a criminal prosecutor in court-martial trials. I prosecuted airmen who committed offenses ranging from AWOL and drug use to online enticement of minors and rape. I also provided legal assistance to airmen, their spouses and retirees. This included drafting wills and helping clients with family law and consumer issues. In addition, I was responsible for advising commanders on disciplinary matters within their units and ensuring deploying members were briefed on the laws of armed conflict.
2| How did Loyola's commitment to public service coincide with your military aspirations?
It inspired me to serve in the Air Force. As a student at Loyola High School, I learned the Jesuit principle of becoming a "man for others." Loyola Law School offered me the opportunity to further develop that principle, and I enjoyed serving at the on-campus Disability Mediation Center. When I began my Air Force career, I found Loyola's commitment to public service consistent with the Air Force core values of "integrity first, service before self and excellence in all we do."
3| What's an interesting place you've been while in the Air Force?
My last assignment on active duty moved me back "stateside" to the East Coast, but at one point, I deployed to Forward Operating Base Shield in Baghdad, Iraq, where I served on the Law and Order Task Force for six months. After going through combat skills training, I lived and worked with a team of JAG attorneys and paralegals from all the military branches as well as partners from the State Department and other federal agencies. We assisted Iraqi judges and attorneys in improving their legal system, post-Saddam Hussein.