We think of Loyola's campus as our home and we want to make our students feel the same. We strive to give our students a personal approach, where faculty and staff members are committed to your success. We want to know you, we want to guide you, we want to help you achieve your goals!
Our Campus
Designed by world-renowned architect Frank Gehry, our campus is ideally positioned in downtown Los Angeles – a legal, tech, media, fashion and financial capital. We are the closest ABA-accredited law school to LA's primary courthouse and law firm scene, yet only 30 minutes away from beautiful beaches. The campus was created to meet the needs of law students. The Burns Building is the first one you will see when you'll enter our campus. It hosts all of our faculty offices as well as a number of our staff. Some of the classrooms are located in this building as well. The Burns Building boasts a number of hidden terraces for studying, and a fantastic view of the Los Angeles skyline.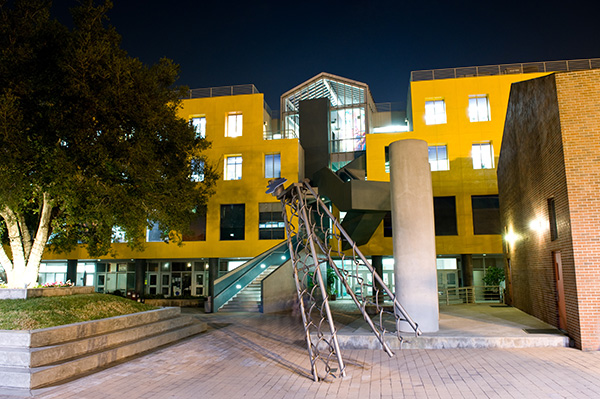 The Burns Building, which boasts hidden terraces for study, and a fantastic view of the LA Skyline.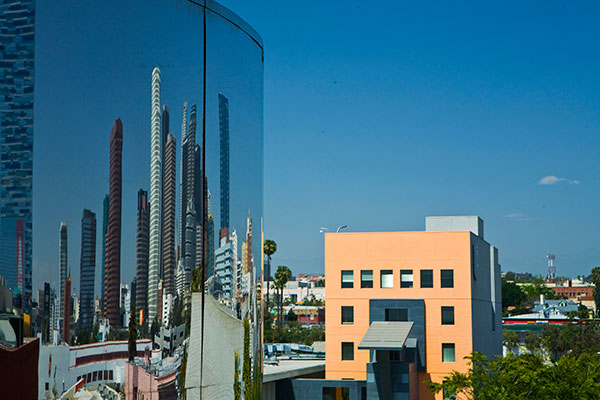 The fantastic view of Los Angeles' skyline from the Advocacy Center Building.
The Advocacy Center Building is where our moot court classrooms are located. There, students can practice their advocacy skills in rooms that replicate the ambience of real U.S. courtrooms. Picture yourself while you cross-examine a witness in a fictitious case before real judges and practitioners!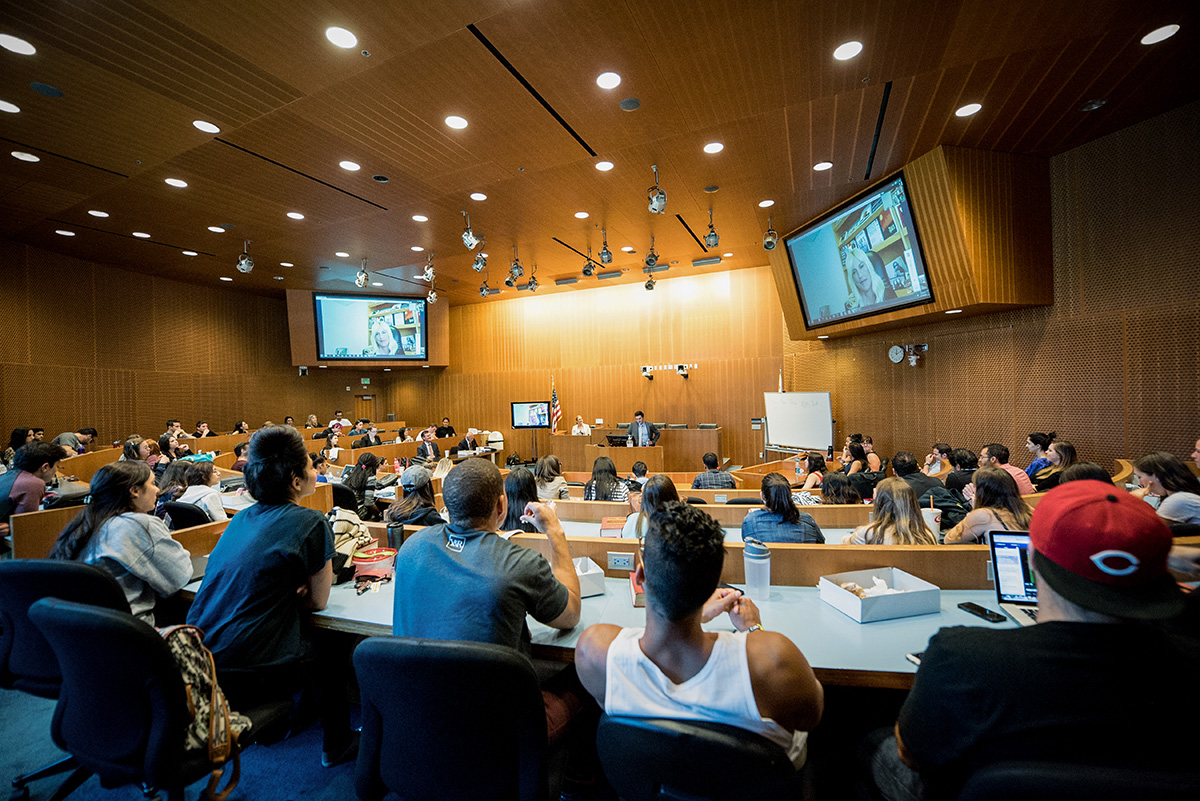 Our Robinson Courtroom is one of the most technologically advanced classrooms and it replicates the ambience of a real U.S. courtroom
Our campus also includes our Library, the Casassa building (with most of our clinics), and Founders Hall, with our Graduate Programs' office (that's where our LLM Team works). Loyola's campus also has wide outdoor spaces where our students relax, study and play sports. Our spaces include a basketball court, ping pong tables and tables and chairs where students gather to relax and study. We also have ample parking for our students in the parking garage adjacent to the campus.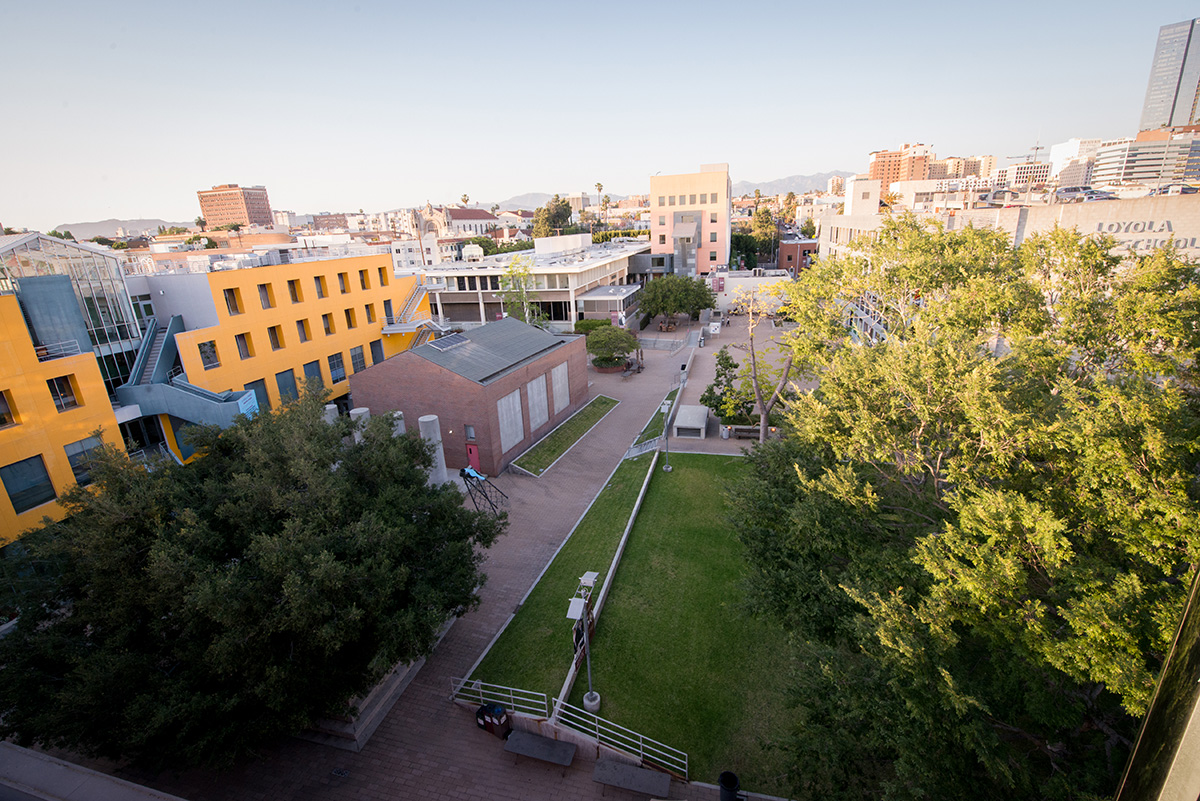 Loyola's Gehry-designed campus was ideally created to meet the needs of a dynamic law student community.
A Diverse Community
At Loyola, you will meet students from all over the United States. Loyola attracts a diverse student body thanks to our outstanding faculty and unique program offerings. In addition to our Juris Doctor students, our campus is enriched by the presence of our international students. We have LLM and JSD students from all over the world and our faculty, staff and JD students truly enjoy the opportunity of cultural exchange that our international students offer.
‌‌Meet our Faculty Director‌
Professor Aaron Ghirardelli is our LLM and JSD Faculty Director. He is an LLM graduate himself, he is originally from Italy and has been living in the United States for several years now.
An LLM served as Ghirardelli's entrée to stints at such iconic American companies as Twitter, where he consulted on a wide-range of issues related to the messaging giant's Italian legal affairs and deployment. Later, the LLM equipped him with the requisite skills to teach at U.S. law schools and develop a niche as outside general counsel for a range of tech clients.
Professor Ghirardelli credits his LLM with providing him the skills for all his U.S. legal accomplishments. As an associate in the Milan office of global law firm behemoth Clifford Chance, Ghirardelli realized he needed to refine his burgeoning transactional and litigation practice to better serve his clients with cross-border deals.
"If you want to be a better lawyer, you need to have knowledge of at least two legal systems. Obtaining an LLM is the best way to achieve this goal," he said. "We live in a truly globalized economy. I had clients selling products everywhere in the world thanks to websites. They needed someone with a dual legal background – someone to assist them in creating contracts that were going to be applied in the U.S. and Italy, or enforcing a judgment in the U.S."
Enamored of American legal education, Ghirardelli returned to academia as a professor and administrator. He has taught Cyberlaw, Intellectual Property in the Digital Age, International Commercial Arbitration and a host of related classes. He also coaches Loyola's award-winning International Commercial Arbitration Moot team.
As faculty director of Loyola's LLM program, Ghirardelli is well in tune with the needs of those enrolled. "The beauty of the Loyola program is that we care about our students. The goal of our program is to make you succeed," he said. "It broadens your perspective. The result is that you're likely to have more clients -- and more interesting clients."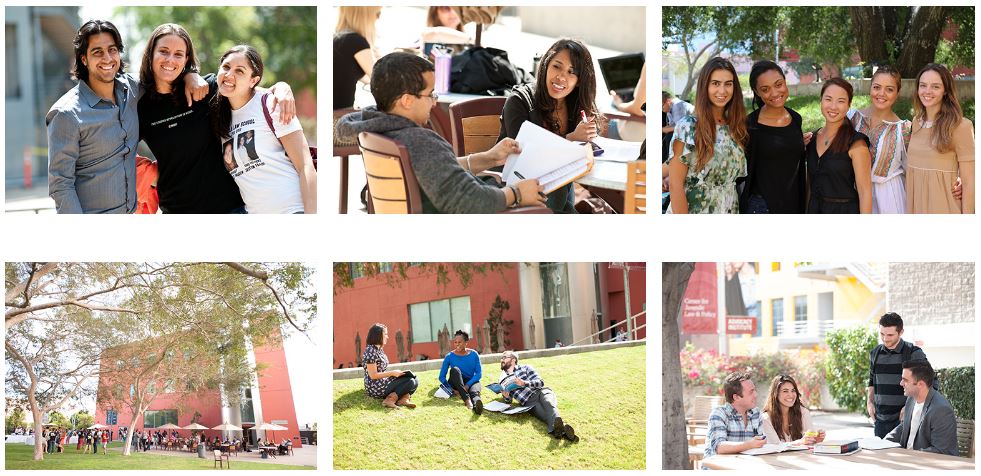 Our Faculty
Students love our LLM program because of our personal approach. Faculty members, together with our staff, are available to meet with students, discuss cases and legal principles with them, guide and mentor them through their experience at Loyola, and after graduation. Loyola Law School's faculty is renowned and many of our professors travel around the world to teach at law schools in other countries.

Our Alumni
Our strong 17,000+ Alumni Network reaches across the U.S. and into 35 different countries and includes current and former ambassadors, governors, high-level government officials, movie studio executives, and business leaders. Our former students are there to mentor our current students and help them achieve their goals.
During the year, we hold several alumni events on campus to allow students to meet them and interact with them. There is a strong bond between Loyola and its students that continues well after graduation.
So Much To Do
Life at Loyola is extremely exciting and there are so many things to do on campus. The school has three law reviews, fully managed by students. We have our main Loyola of Los Angeles Law Review, our Entertainment Law Review and our International Law Review.
In addition to this, students can enroll in one of the many students' groups focusing on several areas of interest, from the Business Law Society, to our Entertainment & Sports Law Society or our Innovation, Entrepreneurship and Start-Ups Club.
For a complete list of students' organizations, click here.