Celebrating a special bond between alumni families and LMU Loyola Law School
During Loyola's centennial year, we are proud to recognize alumni families who have a special connection to their law school.
Loyola Legacy Circle
Legacy families include those alumni with two or more generations of family members who attended Loyola Law School. We have many second-, third- and fourth-generation Loyola alumni and look forward to celebrating with our Loyola Legacy Circile families during this centennial year!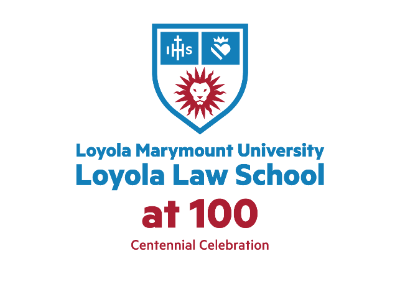 Francis J. Brick '24 & Camille O'Keefe Everett '80
Loyola is thrilled to trace its longest legacy connection back to the first entering class. Francis (Frank) J. Brick was among the first eight students admitted in 1920, earning his degree in 1924. Brick's granddaughter, Camille O'Keefe Everett, is also a proud law school graduate, earning her law degree in 1980. Their legacy connection is especially meaningful as the law school celebrates its centennial anniversary.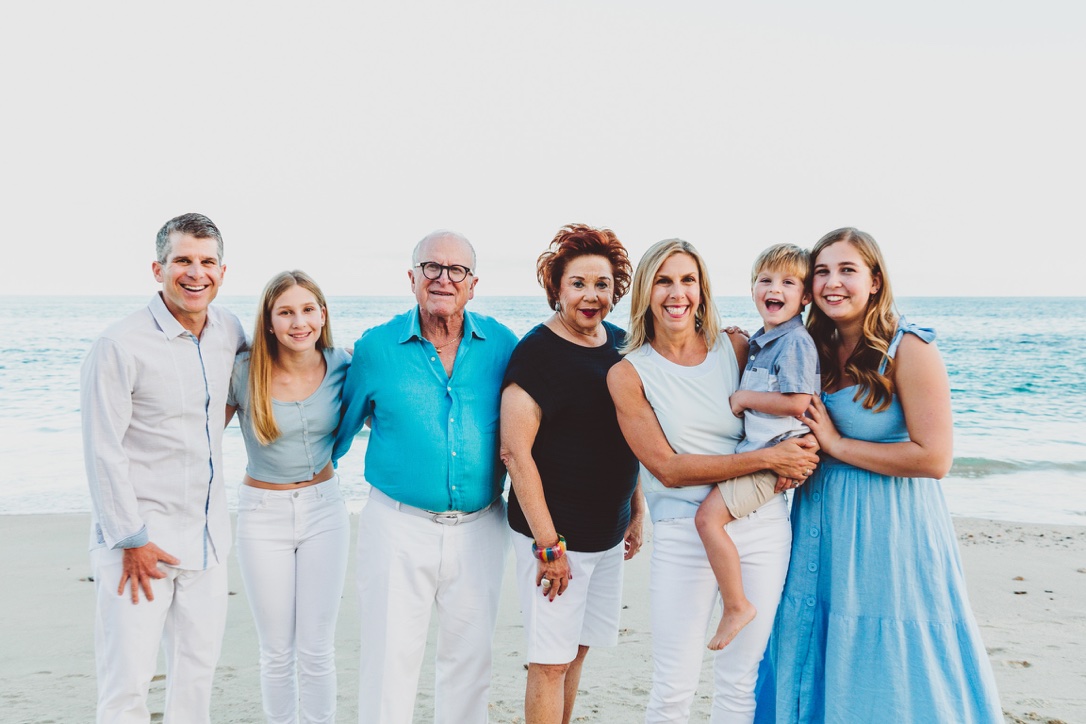 Danny Sonenshine '98 & Sheila Sonenshine '70
Growing up I listened to my mom Sheila talk about her Loyola experience. I remember her praise for her professors, her deep, lifelong friendships with her classmates and her appreciation for her training. But even more impactful to me was watching my Mom conduct her legal career based on what she learned at Loyola.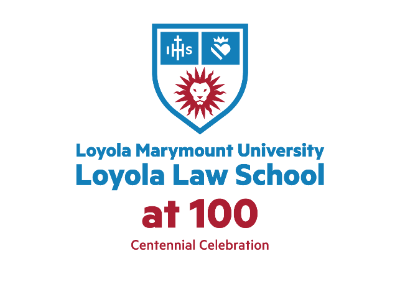 Ernest Algorri '86 & Eric Algorri '18
I am grateful for my family's connection to the Loyola, enabling the Algorri family's contributions to the community as well as to the cause of justice for people and all others during a time of need.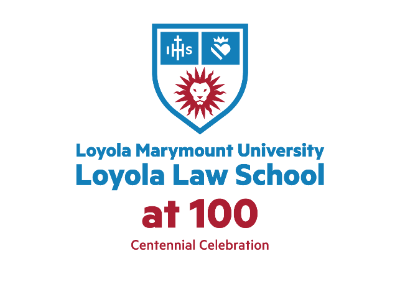 F. Phillip Hosp IV '69 & F. Phillip Hosp V '09
Loyola Law School has a very special place in the hearts and lives of the Hosp Family. I, F. Phillip Hosp IV, graduated from Loyola in 1969. My son, F. Phillip Hosp V, attended Loyola after serving two tours in Iraq with the Army's 3rd ID.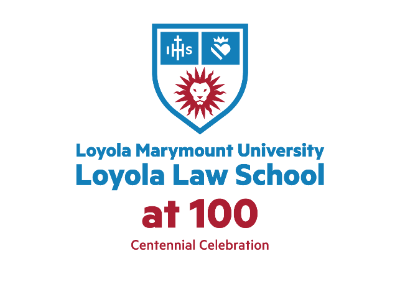 John Peter Scholl '59 & Wendy Scholl '92
My father John Peter Scholl graduated Loyola Law School in 1959. He loved working as a patent lawyer and eventually he left private practice to work for McDonnel Douglas (that eventually merged with Boeing) and was able to merge his love of airplanes, engineering and law in the perfect job. I graduated from Loyola Law School in 1992 and worked in private practice before going in house and working almost 20 years for Bank of America.
Loyola Family Circle
Loyola is fortunate to celebrate family connections such as siblings, cousins and spouses who share a special bond with the law school.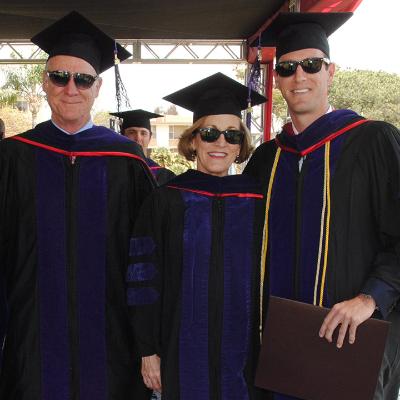 Sharon Sanner Muir '80 & Samuel J. Muir '79 & Kelly Muir '17
Our family has three Loyola Law School alumni. We, the parents, Samuel J. Muir '79 and Sharon Sanner Muir '80, met at LLS and married in 1983. In 1987, our son, and second of three children, was born. Kelly earned his J.D. from LLS in 2016 and his LLM, also from LLS, in 2017.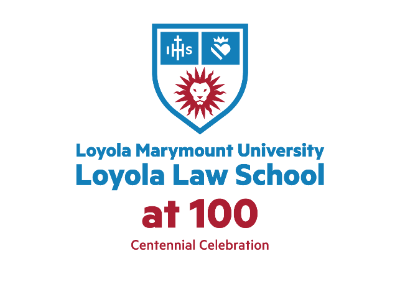 Rebecca Holt '79, Wilbank Roche '79 & Karen Roche '13
I attended Loyola Law School from 1979 to 1982. I met my husband, Wilbank Roche, at my first job when he interviewed me in 1982 for the position. He is also a Loyola Law School alum, attending 1976 to 1979. We just missed meeting each other by a few months at school. Later our first child, Karen attended Loyola Law School from 2010 to 2013.
Share Your Connection
Do you share a Loyola Legacy Circle or Loyola Family Circle connection? We'd love to hear from you! Please share your connection to the law school and what it means to you and your family.
Photographs are encouraged and may be posted with your submission.
Loyola Law School looks forward to sharing the connections from the Legacy and Family Circles to celebrate your special bond with the law school. If you have questions, please contact Carmen Ramirez at 213.736.1046 or alumni.office@lls.edu.