A Communities in Focus Event: Communities with Disabilities
The Los Angeles County Health Agency – in collaboration with the City of Los Angeles Department on Disability Policy and Advocacy Forum Series – brought together residents, community organizations, and other stakeholders to recommend strategies to increase and improve access to—and the quality of—services within the LA County Health Agency. The interactive forum provided input on the Center for Health Equity's work over the next five years and identified ways we can work together to build health equity across the county for communities with disabilities.
Event cosponsors include:
City of Los Angeles Commission on Disability
City of Los Angeles Department on Disability
The Coelho Center for Disability Law, Policy and Innovation, Loyola Law School
LA County Commission on Disabilities
WITH Foundation
To download a copy of the Action Plan, click here!
For more information, email lachealthequity@ph.lacounty.gov.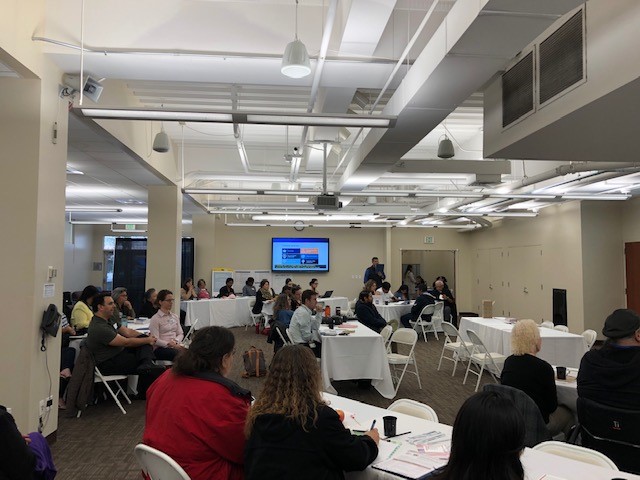 Photo of participants seated in Burns Lounge at Loyola Law School engaged in the Health Equity: Community with Disabilities Forum.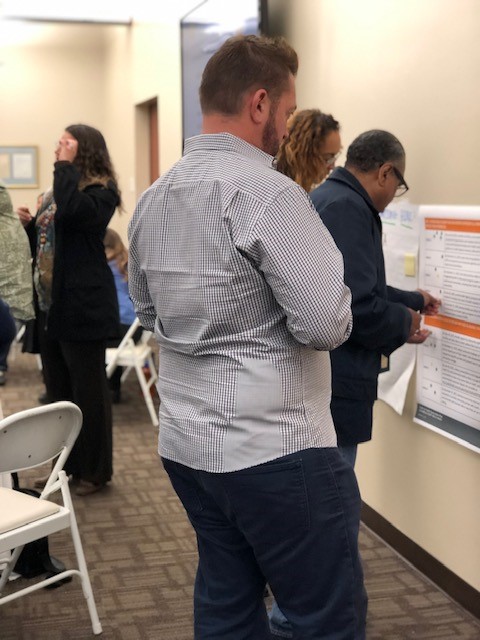 Photo of two participants from the Health Equity: Communities with Disabilities Forum putting up a poster on the wall while another participant is reading from it.