Pillars of the Coelho Center for Disability Law, Policy and Innovation
The Coelho Center for Disability Law, Policy and Innovation is an interdisciplinary center that will convene top thought leaders in disability law and policy; generate and disseminate knowledge at the intersection of disability, technology and innovation; and be a focal point for increasing the pipeline of talented students with disabilities in law, politics and other fields of endeavor. We will be a leader on these issues in California, the United States and internationally.
The Coelho Center will bring together all of the schools and colleges within Loyola Marymount University, and will be housed at Loyola Law School.
The following are the Center's three key areas of focus:
Convening

We will bring together the best and brightest thought leaders, advocates and policy makers around disability rights to discuss and craft agendas that seek change. We will also seek to engage new high-profile partners and create new advocates for, and awareness of, disability issues.

Innovation & Technology

A critical passion Tony Coelho brings to the Coelho Center is for innovation and technology to advance the lives of people with disabilities, particularly in the areas of transportation and employment. To further this work, the Center will partner with California technology companies and major corporations worldwide.

Increasing the Pipeline

Currently, there is no organization in America that is creating an elite pipeline of lawyers with disabilities to populate the bench, advocate for their appointments and hold elected office. The Coelho Center will work to bring attention and solutions to these problems with the goal of increasing the number of people with disabilities in the bar and bench.
Tony Coelho
The Honorable Anthony "Tony" Coelho has spent his entire adult life helping advance the lives of people with disabilities. He calls this his "ministry" while those in the disability community call him their "voice" and "champion."
Diagnosed with epilepsy when he was 22 years old, Tony's ministry is marked by significant milestones: primary author and sponsor of the Americans with Disabilities Act (ADA) — the most important piece of civil rights legislation in the last 30 years; advocating for the ratification of the U.N. Convention on the Rights of Persons with Disabilities; and persuading President Bill Clinton to establish the Office of Disability Employment Policy at the U.S. Department of Labor. Tony continues to advocate for civil rights for individuals with disabilities. He persuaded President Barack Obama to issue an executive order enforcing Section 503 of the Rehabilitation Act of 1973 requiring federal contractors and subcontractors to hire people with disabilities -- something they have been doing since 1973 for women and minorities.
Tony is a former six-term United States Congressman from California, elected in 1978 and serving until 1989. He served on the Agriculture, Interior, Veterans Affairs and House Administration Committee during his tenure, specializing in disability rights. In 1986, Tony was elected House Majority Whip, the third most powerful position in the House of Representatives.
Currently, he serves on a number of corporate boards of directors and is the founding partner of a national public affairs firm.
A native of California, Tony earned a Bachelor of Arts degree in Political Science in 1964 from Loyola University in Los Angeles (now Loyola Marymount University), where he served as Student Body President during his senior year. Tony has served as a member of Loyola Marymount University's Board of Trustees and received an Honorary Doctorate in 1987. Tony currently serves on the Board of Directors of both the Epilepsy Foundation and the American Association of People with Disabilities — two boards he has previously chaired.
Michael Waterstone
Michael Waterstone was appointed the 18th dean and senior vice president of Loyola Law School, Los Angeles. Waterstone's tenure began on June 1, 2016.
Dean Michael Waterstone is a nationally recognized expert in disability and civil rights law. His recent articles have appeared in the Harvard Law Review, Emory Law Review, Notre Dame Law Review, Minnesota Law Review, Duke Law Journal, Vanderbilt Law Review, William and Mary Law Review and Northwestern Law Review, amongst others. He also is a co-author of a casebook on disability law.
Waterstone has consulted on projects for the National Council on Disability and testified before the United States Senate on issues related to voters with disabilities and older voters. Internationally, he has worked with foreign governments, non-governmental organizations and academic institutions on disability rights laws in Israel, Japan, China, Bangladesh, Ireland and Vietnam, among others. He is an associated colleague with the Harvard Law School Project on Disability, and in 2012, received a grant from the Japan Foundation to work on shared understandings of U.S. and Japanese disability law. He is also on the Fulbright Specialist Roster and recently completed a project at the National University of Ireland in Galway.
Waterstone was elected to the American Law Institute in 2012. He is also on the Association of American Law Schools Task Force on Professional Development, and is former president of the sections on Disability Law and Law & Mental Disability. Waterstone was a member of the California State Bar's Commission on Access and Fairness. He is a former Commissioner on the American Bar Association's Commission on Physical and Mental Disability.
Endorsements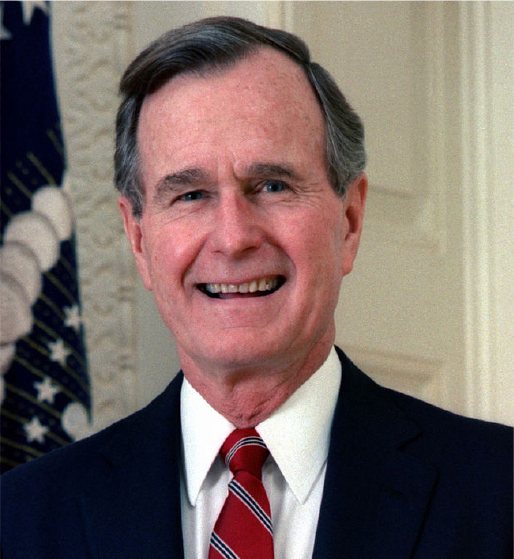 President George H.W. Bush
Tony's efforts have truly enriched humanity and helped to make America the world leader for people with disabilities.
Governor Edmund G. Brown, Jr.
Tony has been a contributor to good causes, particularly for those with disabilities. He's been a real champion of federal law, endowing chairs in universities, building on the tremendous work he has done in Congress.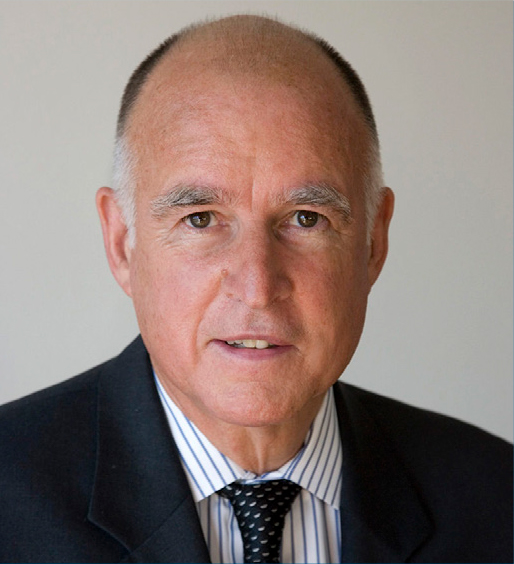 The Honorable Robert J. Dole
My friend Tony has worked on disability issues ever since he came to Congress and since he left the Congress. He has never stopped working to help Americans with disabilities.
Congressman Steny Hoyer
Few members of Congress can point to such an extraordinary accomplishment as the sponsorship and enactment of the Americans with Disabilities Act. For Americans with disabilities, Tony has truly been their patron saint. We've come so far in the last quarter century, but there are still battles left to win in order to ensure full inclusion for people with disabilities, and I know Tony will continue to be our general in these efforts.
Sponsorship Levels
When you invest in the Coelho Center for Disability Law & Policy, you are affirming that you are a leader among leaders in supporting all persons with disabilities that the center aims to educate, train and equip for success in both the public and private sector.
Founder | $250,000 +
Private Founder's Dinner with Congressman Coelho and Dean Waterstone
Inclusion on Loyola Law School Donor Wall
Includes all courtesies listed below
Co-Founder | $100,000 – $249,000
Press release with the Coelho Center announcing your gift
Verbal recognition at Coelho Center events
Premium name and logo recognition on all Coelho Center print and online materials
Includes all courtesies listed below
Chairman's Circle | $50,000 – $99,999
Annual Meeting with Congressman Coelho and Dean Waterstone
Personalized Founder's Plaque with engraved name and logo
Name and logo recognition on all Coelho Center print and online materials
Includes all courtesies listed below
Advocate's Circle | $10,000 – $49,999
Name Recognition on all Coelho Center print and online materials
Coelho Center Lapel Pin
Friend's Circle | $1,000 – $9,999
Name recognition on all Coelho Center online materials
All contributions are tax-deductible to the fullest extent of the law. Checks can be made payable to Loyola Law School with Coelho Center written in the note.
Loyola Law School
Attn: Thanh Hoang
919 Albany St.
Los Angeles, CA 90015