Katherine Pérez
Katherine Pérez is the first Director of the Coelho Center for Disability Law, Policy, and Innovation. She is an attorney, scholar, and recognized leader who helped initiate the Disabled Latinx Movement. She writes about and presents across the U.S. on Disability and Immigration law and policy. Katherine teaches a Disability Rights Law course at Loyola Law School as a Visiting Professor of Law.
Katherine's sense of disability justice was formed at a young age as she grew up with psychiatric disability and is a sister to an autistic woman with intellectual disability. Katherine has dedicated her life toward advocating for people with disabilities on local, national, and international levels. From 2015-2019, she helped launch and led The National Coalition for Latinxs with Disabilities (CNLD), an intersectional organization that advocates on important issues and provides a positive space for the disabled Latinx community.
Katherine graduated from the UCLA School of Law, with specializations in Critical Race Studies, Law and Philosophy and Public Interest Law and Policy. She is a current doctoral candidate in Disability Studies at the University of Illinois at Chicago where she is writing a dissertation on the experiences of undocumented Latinx college students with disabilities.
The American Association of People with Disabilities (AAPD) honored Katherine in 2017 with the prestigious Paul G. Hearne Award for her work as a CNLD co-founder. Katherine serves on the Rooted in Rights and AAPD Rev Up Campaign advisory boards. She is the Disability Rights Liaison on the Council for Diversity in Educational Pipeline of the American Bar Association. Katherine serves on the Marketing and Community Outreach Committee for the 2020 Presidential Candidate Forum on Disability Policies. The Forum will take place in Austin, Texas on January 13, 2020.
Endorsements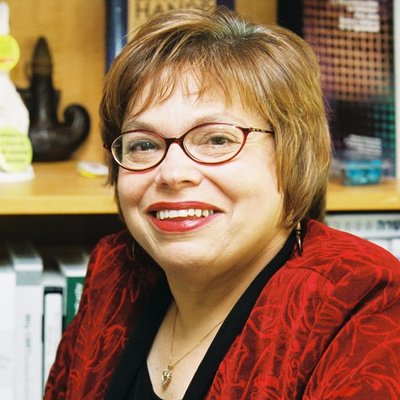 Judith E. Heumann, International Disability Rights Leader
Katherine brings a unique set of knowledge, experience and expertise to her position. She has not only dedicated her life to advancing the civil and human rights of disabled people but has worked to ensure that the diversity of our community is truly represented. The mission of the Coelho Center for Disability Law, Policy, and Innovation requires new thinking, the ability to collaborate, and an understanding of the complex issues disabled people and their families continue to face in the US and around the world. Katherine has faced challenges her whole life and has demonstrated how she turns them into opportunities that result in change. I look forward to her leadership in this new position.