Katherine Pérez
Katherine Pérez is the inaugural Director of the Coelho Center for Disability Law, Policy, and Innovation. She graduated from the UCLA School of Law (2013) and is a current doctoral candidate in Disability Studies at the University of Illinois at Chicago where she is writing a dissertation on the Burger Supreme Court (1969-1986) cases on the criminal legal system and mental disability. Katherine writes about and presents on Disability and Immigration law and policy. Her article, "A Critical Race and Disability Legal Studies Approach to Immigration Law and Policy" advocates for a an intersectional approach to understanding immigration that considers disability as well as a multidisciplinary approach that combines grassroots activism with legal work. Katherine teaches a Disability Rights Law course at Loyola Law School as a Visiting Professor of Law.
Katherine's sense of disability justice formed at a young age as she grew up with psychiatric disabilities and is a sister to an autistic woman with intellectual disability. Katherine has dedicated her life toward advocating for people with disabilities on local, national, and international levels. She worked for Congresswoman Linda Sanchez as a Legislative Fellow from 2006-2007 as a Congressional Hispanic Caucus Institute Fellow. From 2008-2010, Katherine lived in La Libertad, Peru working with a local disability rights organization as a Peace Corps volunteer. From 2015-2019, she helped launch and led The National Coalition for Latinxs with Disabilities (CNLD), an intersectional organization that advocates on important issues and provides a positive space for the disabled Latinx community. As a queer, disabled woman of color, and granddaughter of Mexican immigrants, Katherine's lived experienced informs her approach to intersectional justice.
The American Association of People with Disabilities (AAPD) honored Katherine in 2017 with the prestigious Paul G. Hearne Award for her work as a CNLD co-founder. Katherine currently serves on a number of boards, advisory boards, committees and councils, including:
Endorsements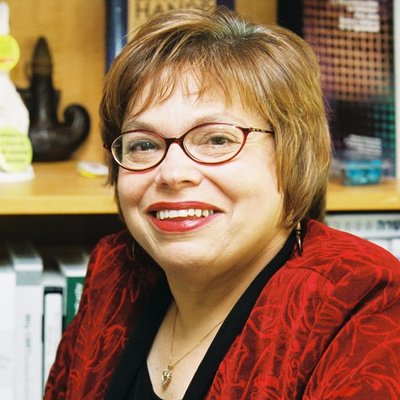 Judith E. Heumann, International Disability Rights Leader
Katherine brings a unique set of knowledge, experience and expertise to her position. She has not only dedicated her life to advancing the civil and human rights of disabled people but has worked to ensure that the diversity of our community is truly represented. The mission of the Coelho Center for Disability Law, Policy, and Innovation requires new thinking, the ability to collaborate, and an understanding of the complex issues disabled people and their families continue to face in the US and around the world. Katherine has faced challenges her whole life and has demonstrated how she turns them into opportunities that result in change. I look forward to her leadership in this new position.