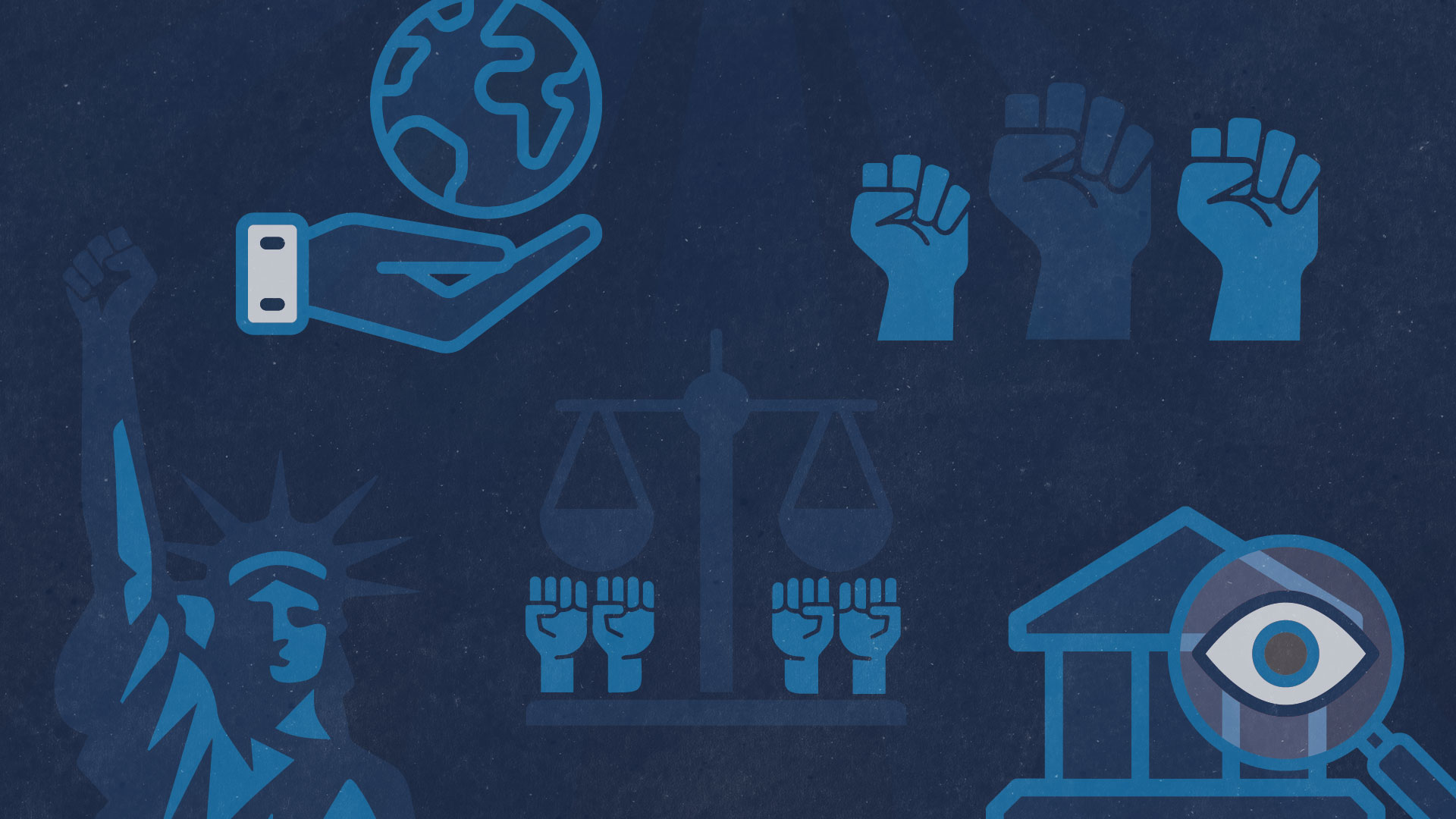 Donate
The Sunita Jain Anti-Trafficking Policy Initiative (Sunita Jain Initiative) at LMU Loyola Law School (LLS) is a collaboration of the Loyola Social Justice Law Clinic (LSJLC) and the LLS Anti-Racism Center (LARC). The Sunita Jain Initiative builds upon LSJLC's legacy of system transformation through on-the-ground best practices representation of trafficking survivors, and connects this clinical work to LARC's research and policy innovation, focused on anti-racism, equity and inclusion in the law. The Sunita Jain Initiative will guide the next generation of survivor advocates, to enact anti-trafficking law and policy at the local, state, and national levels that grapple with the root causes of human trafficking such as the systemic subordination of poor communities of color, further marginalized by the intersections of gender, gender identity, sexuality, disability, national origin, religion, and/or immigration status. This first of its kind initiative, housed within LLS whose mission is dedicated to the delivery of educational excellence with a deep concern for social justice, aims to overcome the myriad injustices that subvert trafficking survivors' access to self-determination and empowerment.
Mission
We are an evidence-based and community-informed think tank that intentionally fills gaps in human trafficking prevention with an intersectional approach through systemic change and policy innovation.
Vision
We envision a world in which individuals are free from force, fraud, and coercion in the pursuit of self-determination. The Sunita Jain Anti-Trafficking Initiative prevents and ultimately eliminates human trafficking and exploitation.
Values
Focus on all forms of human trafficking to ensure the most marginalized are visible

Working in partnership with survivors and their communities

Centered, informed and driven by impacted communities

Adopt an

intersectional

approach to understanding the experience of human trafficking survivors

Advance policy innovations and systems change utilizing a multi-disciplinary approach

We seek a non-carceral approach to preventing human trafficking

Apply a critical evidence and community informed lens to anticipate and prevent unintended consequences

We strive daily for tangible impact
Who we are
Joseph Villela
Joseph has dedicated his career to effecting policy change through direct engagement with recent immigrants and other impact communities throughout California. A committed government relations professional and political adviser, Joseph has more than fifteen years of experience in monitoring and analyzing legislation. During that time, Joseph also established a successful track record in developing and managing legislative and budgetary campaigns, helping to improve the lives of California's most vulnerable. Villela comes into the Director of State Policy role at Loyola Law School with a demonstrated ability to truly listen to the stories of those most impacted and advance policy that delivers meaningful impact to their communities.
Joseph also has deep knowledge of the political and policy trends that are being discussed in California's State Capitol, including economic and budget outlook. Policy expertise include immigration policy (access to public benefits, public charge, immigrant integration, border issues, and worker's rights), criminal justice and nexus to immigration consequences and impact on survivors of human trafficking.
Sabrina Talukder
Sabrina Talukder is the Federal Policy Director and comes to SJI with a decade of professional experience directly representing non-citizen human trafficking survivors with complex criminal and immigration histories. Sabrina began her legal career as an Equal Justice Works Fellow at The Legal Aid Society in New York City, identifying and representing non-citizen survivors who were incarcerated at Riker's Correctional Facility. Afterwards, she worked at The Exploitation Intervention Project at The Legal Aid Society as an immigration specialist, representing non-citizen trafficking survivors upon criminal and civil arrest in their criminal and immigration proceedings. Sabrina graduated from the University of California, Irvine with a B.A. in Political Science and International Studies, The London School of Economics and Political Science with an M.A. in NGOs and Development, and obtained her J.D. from the University of Virginia School of Law.
Adrianna Griffith
Survivor Consultant for SJI
Adrianna is a native of San Jose, CA and a longtime resident of Stockton. She is currently the Restorative Justice Program Specialist for the Women's Center Youth & Family Services where she has worked for the past 5 years providing direct services to individuals and families experiencing domestic violence, sexual assault and human trafficking. As a Lived Experience Expert, she assists others experiencing various forms of trauma by helping them to navigate the systems intersecting in their lives. Her passion and focus have been to empower those most impacted by mass incarceration and sexual exploitation, helping them to unlock their full potential and understand how their own experiences have led to their decision making and behavior as well as bringing awareness to her community about how interpersonal violence and systemic harm intersect in our daily lives. In 2019, she became an Outside Organizer with Initiate Justice, furthering the mission of activating the political power of those most impacted by mass incarceration and in 2020, a fellow, with the Solis Policy Institute through the Women's Foundation of California. Adrianna also currently Chairs the Legal Advocacy workgroup of the San Joaquin County Human Trafficking Taskforce. Her favorite activities include spending time with her family, playing PS4 and spending time in community with her extended I.J (Initiate Justice) family growing, learning, healing and discussing all things prison abolition!
Sunita Jain
John Jain, M.D., described his late sister Sunita as "a young woman who was well ahead of her time in her awareness of social justice." During her life, she joined the ACLU, was an activist, graduated with a degree in women's studies, and marched for people's rights. Jain is certain she would have become an attorney working for human rights, specifically women and children. When he thought about the best way to honor her, he chose anti-trafficking, something he feels his sister would believe is an important and urgent issue today.
For Jain, the Sunita Jain Anti-Trafficking Policy Initiative is a tribute to his sister and the legacy of the person she would have been. He's also quick to point out his gift is about the critical work being done to support victims and survivors who often have no voice, no way to contact their family, and typically find themselves desolate and isolated.
"This is a call for others to learn about trafficking, to educate people about its presence. Nine out of 10 people don't realize this is happening under their nose," he said. "And importantly, it's a call for people to give time, money, and resources to help."