Youth Justice Education Clinic Staff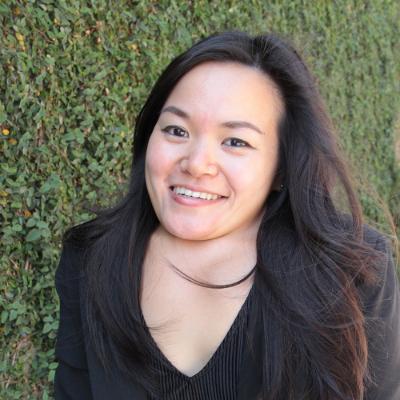 Vivian Wong
Staff Attorney, Youth Justice Education Clinic
213-736-1337
vivian.wong@lls.edu
Vivian Wong is a staff attorney for the Youth Justice Education Clinic at the Center for Juvenile Law and Policy. Previously, Vivian was a Skadden Fellow at the Learning Rights Law Center, where she developed a program to provide intensive, trauma-informed special education legal services for system-involved youth, with an emphasis on increasing mental health access. Vivian's passion for education equity, as well as disability and racial justice, stems from her experiences as a woman of color with a disability working with marginalized young people. Her passion for disability activism began in college, where she founded an organization to create safe spaces for students with hidden and visible disabilities. Before pursuing her law degree, she received a Stanford Public Interest Network Fellowship to help first-generation, low-income students to apply and prepare for college. She worked closely with students who grappled with abusive families, unstable homes, gang violence, and anxiety over poverty and legal status. During law school, she sought every opportunity to serve students with disabilities through direct legal services and impact litigation addressing school force-out issues that disproportionately affect students of color with disabilities. She has interned at various legal organizations, including National Center for Youth Law, East Bay Community Law Center, Public Counsel, and the Alliance for Children's Rights. Through a career in holistic advocacy, she works towards dismantling the school-to-prison pipeline and ensuring that all youth of color with disabilities receive a quality education. She received a B.A. from Stanford University and a J.D. from UCLA School of Law, where she specialized in the Critical Race Studies and David J. Epstein Public Interest Program in Law and Policy programs.
Cindy Galvan
Social Worker, Youth Justice Education Clinic
cindy.galvan@lls.edu
Cindy Galvan is a social worker for the Youth Justice Education Clinic (YJEC) at Loyola Law School's Center for Juvenile Law and Policy in Los Angeles. At YJEC, Cindy has the opportunity to support historically underserved youth by addressing the gaps found in the education, dependency, and juvenile justice systems. In this role, she empowers youth, their families, and their communities to realize their full autonomy by providing them holistic and inclusive resources and tools to address the systemic issues that disproportionately affect People of Color. Previously, Cindy was a school social worker in St. Louis, Missouri, where she worked with youth to address the social and financial inequalities within the education system. Cindy's areas of interest include restorative justice, alternatives to incarceration, dismantling the school to prison pipeline, facilitating pathways to higher education, and youth empowerment. Cindy received a Master's degree in Social Work from George Warren Brown School of Social Work at Washington University in St. Louis and a Bachelor's degree in Criminology, Law, and Society from the University of California, Irvine.