Juvenile Justice Clinic Staff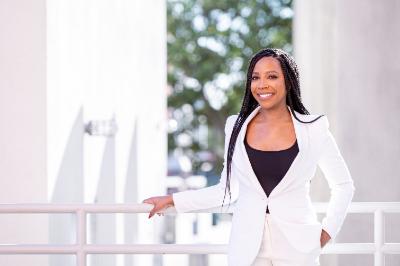 Rhyzan Croomes
Staff Attorney and Clinical Supervisor, Juvenile Justice Clinic
213.252.7432
rhyzan.croomes@lls.edu
Rhyzan Croomes '19 is the Staff Attorney and Clinical Supervisor at LMU Loyola Law School's Juvenile Justice Clinic, where she represents L.A. County youth in criminal defense proceedings. The Juvenile Justice Clinic, part of the Center for Juvenile Law & Policy (CJLP) in the Loyola Social Justice Law Clinic, provides holistic, client-centered advocacy for youth involved in the juvenile justice system.
Croomes brings back to the CJLP significant real-world experience as a committed defender. She worked at Los Angeles Dependency Lawyers as a dependency attorney, helping adults navigate the system and fight to get their children back from DCFS custody. She then continued her career in private practice, focusing on defense of both adults and youth. In addition to her experience as a defender, she is also a board member of the Center for the Empowerment of Families, a non-profit organization that focuses on providing mental health services for indigent youth.
Croomes was selected as a 2021–2022 Ambassador for Racial Justice as part of a joint program with Georgetown Law and the National Juvenile Defender Center. At CJLP, Croomes works with professors, experts, and attorneys in the first-of-its-kind independent Forensic Gang College that prepares individuals who have personal gang knowledge, to provide court testimony explaining what drives young men and women to join gangs.
Crystal Rodriguez
Social Worker, Juvenile Justice Clinic
213.736.1491
crystal.rodriguez@lls.edu
Crystal Rodriguez is a social worker for the Juvenile Justice Clinic (JJC) at Loyola Law School's Center for Juvenile Law and Policy in Los Angeles. At JJC, Rodriguez has the opportunity to engage in clinical assessment, intervention, rehabilitation, sentencing and resource recommendations. Rodriguez works collaboratively with the Youth Justice Education Clinic (YJEC) to advocate holistically in school-based services and needs assessment. Rodriguez provides clients and families assistance with mental health, medical, school access and re-entry services and guides and supports clients and families during juvenile case proceedings. She is a Licensed Clinical Social Worker who has spent the last three years providing individual and family therapy to low-income Spanish-speaking families and worked collaboratively with multidisciplinary teams. Rodriguez has a passion for advocating for at-risk youth and providing the support necessary to identify their strengths and empower change. In addition, she has provided school-based mental health services and developed social and emotional support. Crystal received a Master's degree in Social Work from the USC Suzanne Dworak-Peck School of Social Work and a Bachelor's degree from Northern Arizona University in Psychology with a double minor in Criminology and Spanish.