IP and Information Law Speaker Series –
Spring 2018
Loyola Law School's Intellectual Property and Information Law Speaker Series meets on Mondays at noon in Room 240, Burns building. Each talk ends just before 1:00pm, including a period for Q&A. The series is open to all students, faculty, and alumni interested in IP, entertainment law, and technology issues. Snacks and/or a light lunch with be served. Alumni and other practitioners interested in attending any of the series should RSVP to Bridget.Klink@lls.edu. Papers will be available to talk attendees (other than faculty and IP seminar participants) by request.
[The IP and Information Law Speaker Series is held in conjunction with the IP Seminar; students enrolled in the seminar will have an additional class meeting with each speaker to explore the speaker's paper in greater depth.]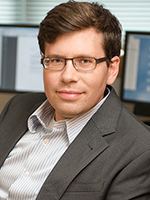 5 February
Jason Rantanen, University of Iowa
Patents as Credentials
Jason Rantanen is a Professor and the Ferguson-Carlson Fellow at the University of Iowa College of Law, where he directs the Iowa Innovation, Business & Law Program. Professor Rantenan writes in the areas of patents, federal courts, and empirical legal studies. Professor Rantanen has authored numerous articles and book chapters that address the law from both practical and theoretical perspectives. He is also a co-author of the widely-read PatentlyO law blog.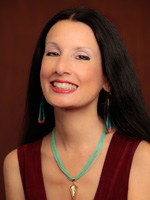 19 February
Rebecca Tsosie, University of Arizona
Indigenous Peoples, Intellectual Property, and the Politics of Cultural Production
Rebecca Tsosie is a Regent's Professor at the James E. Rogers College of Law at the University of Arizona and also serves as Special Advisor to the Provost for Diversity and Inclusion. Professor Tsosie, who is of Yaqui descent, is widely known for her work in the fields of Federal Indian law and indigenous peoples' human rights. Prior to joining the U of A faculty, she taught at Arizona State University, where she was the first faculty Executive Director for ASU's Indian Legal Program.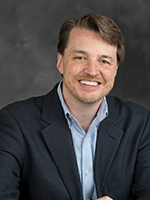 26 February
Michael Smith, Carnegie Mellon University
Anti-Piracy Efforts and Consumer Behavior: What We Know
Michael D. Smith is a Professor of Information Technology and Marketing at Carnegie Mellon University's Heinz College and co-director of the Initiative for Digital Entertainment Analytics. His research specializes in entertainment analytics, marketing, and management and he is a co-author of the book Streaming, Sharing, Stealing: Big Data and the Future of Entertainment (MIT Press).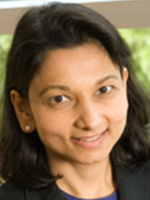 12 March
Arti Rai, Duke University
Patents, Regulatory Regimes, and Antitrust: Lessons from Pharma
Arti Rai is the Elvin R. Latty Professor of Law at Duke University and co-director of the Duke Law Center for Innovation Policy. The author of numerous scholarly articles, in 2009-2010 Professor Rai served as the Administrator of the Office of External Affairs at the U.S. Patent and Trademark Office (USPTO) where she directed analysis of patent reform legislation that ultimately became the America Invents Act. Professor Rai both received her A.B. (biochemistry and history) and J.D. from Harvard University.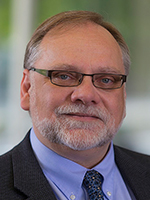 26 March
Dan L. Burk, UC Irvine
DNA Copyright in the Administrative State: Judicial Deference to the Copyright Office
Dan L. Burk is Chancellor's Professor of Law at the University of California, Irvine, where he teaches and writes on Patent Law, Copyright, Electronic Commerce, and "cyberlaw," where he has been a leading figure in the debates surrounding internet jurisdiction, trespass to computers, and the deployment of digital rights management systems. He holds degrees from Brigham Young University (Microbiology), Northwestern (Molecular Biology and Biochemistry), Arizona State (Law), and Stanford (Law).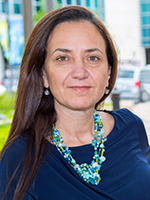 2 April
Irene Calboli, Texas A&M University and Singapore Management University
Geographical Indications at the Crossroads of Trade, Development, and Culture
Irene Calboli is Professor of Law at Texas A&M University as well as the Lee Kong Chian Fellow and Visiting Professor at Singapore Management University. She is well-known for her work in trademark law, geographical indications, and exhaustion of intellectual property rights. Professor Calboli also advises national and international agencies on intellectual property matters, including the World Intellectual Property Organization, the European Intellectual Property Office, and the Intellectual Property Office of Singapore.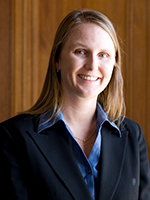 9 April
Lisa Ramsey, University of San Diego
Free speech challenges to trademark law after Matal v. Tam
Lisa Ramsey is the Class of 1975 Endowed Professor of Law at the University of San Diego School of Law, where she teaches and writes in the areas of trademark law, intellectual property, and international intellectual property. Her recent publications include A Free Speech Right to Trademark Protection?, 106 Trademark Reporter 797 (2016) and Reconciling Trademark Rights and Free Expression Locally and Globally, in International Intellectual Property: A Handbook of Contemporary Research 341 (Daniel Gervais ed. 2015).