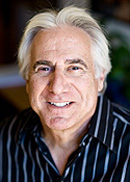 Prof. Lazaroff comments on Alex Rodriguez's suspension from the MLB
Professor Dan Lazaroff was quoted by the Los Angeles Times on the likelihood that Alex Rodriguez will file an injunction that would allow him to play next season while awaiting trial.
Excerpt:
Daniel Lazaroff, a professor at the Loyola Law School in Los Angeles, said the chance of Rodriguez winning such an injunction "is about as likely as the 'steroid-era' players being elected to the Hall of Fame." Lazaroff also doubts Rodriguez would prevail in an appeal.
"The arbitration process in the collective bargaining context is widely respected by the federal courts, and absent of showing some bias or prejudice on the part of the arbitrator or some sort of corruption or some flagrant ignoring of the law, he's just not going to succeed," Lazaroff said. "And because the likelihood of success is small, it basically makes this a waste of time."
Media Relations
CONTACT INFORMATION
Burns 126
919 Albany St.
Los Angeles, CA 90015