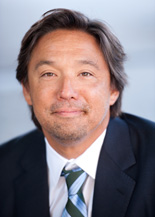 Prof. Yamashiro publishes op-ed, 'Juvenile Justice: $350 to defend a child,' in LA Times
Clinical Professor Cyn Yamashiro, Kaplan & Feldman Executive Director of the Center for Juvenile Law & Policy at Loyola Law School, Los Angeles, published the op-ed, "Juvenile Justice: $350 to defend a child," in the Los Angeles Times. The op-ed is based on research he conducted for his study, "Kids, Counsel and Costs: An Empirical Study of Indigent Defense Services in the Los Angeles Juvenile Delinquency Courts," to be published in the Criminal Law Bulletin.
Excerpt:
Three hundred fifty dollars. That's the amount Los Angeles County pays a private attorney to represent a child charged with crimes when the public defender has a conflict of interest and can't handle the case. That $350 has to cover all legal work, even when the child is charged with a serious crime such as murder or rape. About 11,000 kids a year end up being represented by such appointed counsel.
Here's how it commonly works. Let's say two 15-year-olds are caught with a six-pack of beer and charged with illegal possession of alcohol. Because they may have incentives to testify against each other, the rules of legal ethics require that different law firms represent them. So, typically, one would be represented by the public defender while the other's case would be contracted out to an attorney earning a total fee of $350.

This compensation system has created profound inequalities in the legal services provided to children.


Read the complete op-ed.
Media Relations
CONTACT INFORMATION
Burns 126
919 Albany St.
Los Angeles, CA 90015