NEW BLOG
Professor Jeff Atik edits the recently launched Attraverso blog, a hub for book reviews and commentary related to global financial issues.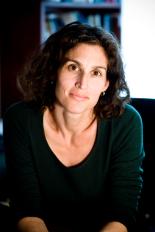 Prof. Natapoff discusses police use of juvenile informants in Democracy Now! segment
Professor Alexandra Natapoff discussed law enforcement use of young confidential informants in drug cases in a segment entitled "The Throwaways" on the news show Democracy Now! She is the author of Snitching: Criminal Informants and the Erosion of American Justice.
Media Relations
CONTACT INFORMATION
Burns 126
919 Albany St.
Los Angeles, CA 90015