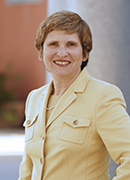 Levenson and student advocate on KABC-TV discussing Project for the Innocent successes
Professor Laurie Levenson and student advocate Alexa Horner '18 of the Loyola Project for the Innocent speak to KABC-TV's Miriam Hernandez regarding their recent successes, the process of selecting cases and the number of wrongfully convicted inmates in prison. The clinic recently secured the release of Marco Contreras, who served 20 years for a wrongful conviction, and Andrew Wilson, who spent 32 years behind bars. In the segment, Levenson said:
"It's one thing I don't understand, but it's been true for all of our exonerees. They're not bitter. They're not angry. They're just grateful.
Watch the segment here.
Media Relations
CONTACT INFORMATION
Burns 126
919 Albany St.
Los Angeles, CA 90015