Corporate Law Concentration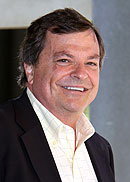 Listen to Corporate Law Concentration Adviser Dana Warren discuss the program.
The Corporate Law Concentration offers a unique and powerful approach to prepare students to become transactional lawyers representing businesses. After graduating, a student who has participated in the Corporate Law Concentration should have theoretical and substantive knowledge as well as critical hands-on experience with the legal dealing of businesses. The Concentration builds upon Loyola's already popular and innovative Business Law Practicum and provides the foundational coursework needed for corporate transactional practice, including the capstone experiential class, Business Planning, and adds the requirement that students complete an additional four elective units.
The adviser for The Corporate Law Concentration is Professor Dana Warren, the Patrick J. McDonough Director of the Business Law Practicum. According to Professor Warren, "The Corporate Law Concentration gives students the opportunity to see what a lawyer really does in a transactional practice." This real-life understanding makes graduates more employable in today's market. One of the ways this Concentration prepares students for practice is through the capstone course. Warren adds, "The capstone course, Business Planning, asks students to review documents and prepare client advice, to draft and comment on transaction documents typical to an entrepreneurial setting, and to master the lawyering skill of translating business-speak into effective contract language and back again."
Any questions about the Concentration or counseling issues should be directed to Professor Warren at dana.m.warren@lls.edu.
Corporate Law Concentration
Contact Information
919 Albany St.
Los Angeles, CA 90015