Sports Law Concentration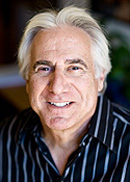 Professor Daniel Lazaroff directs the Concentration.
Although Loyola already has a comprehensive Entertainment/Media Law program, the sometimes distinct nature of business transactions and disputes in professional and amateur sports prompted the creation of a Concentration in Sports Law.
The rigorous curriculum provides course coverage for students interested in representing athletes, teams, leagues and other businesses with regard to antitrust, contract, labor, trademark, tort and other legal issues in the sports industry. Students in this Concentration can also benefit from attending the Loyola Sports Law Institute's symposia and speaker programs which feature prominent members of the sports law community addressing cutting edge matters of law and policy.
Students will also complete an externship to satisfy an experiential requirement designed to provide valuable practical skills training. The goal is to build a solid foundation for those who wish to pursue careers in the diverse areas of sports law.
Sports Law Concentration
CONTACT INFORMATION
919 Albany St.
Los Angeles, CA 90015